Katowice International Airport Hotel Bookings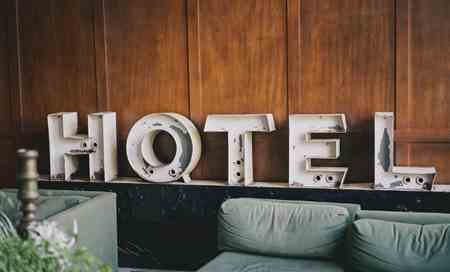 Tourists and business travelers alike will find plenty of choice near Katowice Airport with respect to accommodation. From luxury hotels to cosy holiday apartments, the city of Katowice has something for every taste and budget within a short drive of the airport.
Here is a small selection of Katowice hotels local to the airport:
Situated ca 21 km distance from the airport and an equal distance from the city of Katowice, the 3-star Moxy is a good-value-for-money choice, where free private parking at the hotel, 24-hour reception and free WiFi come with the room booking. The Moxy is located at ul. Wolnosci 90, 42-625 Pyrzowice, and it boasts its own in-house bar, business center and fitness center. Nearby landmarks and attractions include the historic Silver Mine, Śląski Golf Club and The Sanctuary of Our Lady of Piekary. Rooms are equipped with a private bathroom with shower, a desk and 49 inch flat-screen TV. The 100-room Marriott hotel makes is a comfortable base near the airport and city.
Located ca 23 km distance from the airport, the Focus Katowice Chorzów enjoys 3-star status but feels like a 4-star choice thanks to a sauna, fitness center, 24-hour front desk and fast WiFi Internet connection in all its air-conditioned rooms. Tea and coffee-making facilities, flat-screen TVs with satellite channels, private bathrooms and generous room proportions make a stay at the Focus a pleasant experience. The Focus Hotel Katowice is located at Ul. Armii Krajowej 15, 41-506 Chorzów, about 800 m from Chorzów Batory railway station. Pets are allowed, and the hotel boasts its own lobby bar and restaurant serving both international and Polish cuisine. Private parking is available at the hotel for a fee.
The 3-star hotel offers guests a free late-night shuttle service to the airport, which lies only a 5-miute drive away. Air-conditioned rooms with free WiFi Internet access and flat-screen TV sets with satellite channels, and modern private bathrooms with showers offer comfort during a stay in Silesia. The in-house restaurant provides guests with European and Polish cuisine, and it's even possible to get a packed meal for when you go on tours and excursions. Located at Osiedle 39, 42-463 Mierzęcice, Hotel Wilga has its own beer garden too. Located just 2 km from the airport, the hotel opened in 2012, providing 45 stylish, spacious rooms mainly to business travelers. The Wilga is near the Express Roads A4, S1 and DK1, which make Katowice, Krakow, Warsaw and Wroclaw accessible.
For a small surcharge, the 4-star hotel can provide guests with an airport shuttle transfer upon request. Private parking is available at the hotel, which lies ca 21 km distance from Katowice Airport, at Bytkowska 1A, 40-147 Katowice. There's even an electric vehicle charging station available. The Park Inn by Radisson boasts its own fitness center with saunas, in-house restaurant and lobby bar and a free business centre desk. Rooms come with a private bath with hairdryer, bottled water and tea/coffee-making facilities. An LCD TV set is in every room too. 24-hour room service, an inhouse library and Nordic walking equipment are also part of the services. The chef of Restauracja Kuchnia Otwarta serves Silesian and other Polish cuisine. Pets are allowed. Rooms come with free WiFi.
Rezydencja Luxury Hotel Bytom in Piekary Śląskie
The 4-star hotel at ul. Stara 1, 41-940 Piekary Śląskiea also offers guests the choice of a free of charge airport shuttle transfer. The boutique hotel is only a 15-minute drive from central Katowice. Piekary Śląskie is a district of the city. The stylish, elegant rooms come with free WiFi Internet access, minibar and air-conditioning, private bathrooms with shower and hairdryer. The hotel boasts a 6-person hot tub and sauna, in-house bar, 24-hour desk and is within a 13 km distance of Katowice railway station. Rooms include singles, doubles and junior suites. The hotel has beautiful gardens, a ballroom and conference center with 5 conference rooms, of which 3 can be arranged to accommodate up to 400 people.
The still unrated luxury Hotel Palac Saturna is located just 10 km distance from the city of Katowice, at ul. Dehnelów 2, 41-250 Czeladź. Free onsite parking and free WiFi access in all rooms as well as an airport shuttle transfer on request come as part of the overall service. The airport shuttle is available for a small surcharge. This luxurious palace offers guests modern apartments with flat-screen TVs and air-conditioning. Some rooms and apartments are equipped with fridges and fully furnished kitchenettes. The Palac Saturna hotel boasts its own Roman Spa, with swimming pool, modern gym and saunas, beauty and wellness programmes. The hotel is located 7 km distance from Bedzin railway station. The conference center has 5 air-conditioned rooms, the largest of which can accommodate 64 people.
Recommended Hotels Near to Katowice Airport
Find Hotels near to Katowice Airport
Frequently Asked Questions - Katowice Airport Hotels