Taxi Transfers To and From Katowice Airport
Find Unbeatable Value Taxi Transfers


Katowice Airport Taxis - Fares, Distances and Where to Find Them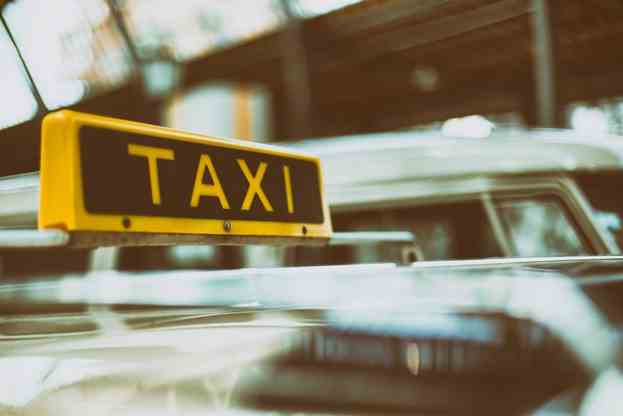 The official airport taxi operator has taxi ranks outside departure terminals A and B of Katowice Airport, where also taxi offices are located. Pryzowice Airport Taxi Service have provided taxi services since 1992 and can be contacted on Tel/Fax +48 32 786 0606 or Mobile +48 784 846 866, or via email biuro@taxipyrzowice.pl .
A trip from Katowice Airport to central city destinations in Katowice costs ca 40.00 euros or 160 zl. Katowice lies roughly 40 km from the airport.
The fare to places like Andrychów for example costs 360 zl, about 90.00 euros or 120.00 US$. The town is located 90 km from Katowice's airport.
Balice is 100 km distance from the airport and a trip costs around 400 zl, that equates to roughly 100.00 euros or 133.00 US$.
Chetmek lies 60 km distance from Katowice Airport. A trip with the official taxi company costs from 240 zl, or 60.00 euros (ca 80.00 US$).
Gogolin is 111 km distance from the airport. A Katowice Airport taxi ride to Gogolin costs around 444 zl, or 111.00 euros (148.00 US$).
Krakow is 115 km distance from the airport. A Katowice Airport taxi ride to Krakow costs from 118.00 euros, or 460 zl, about 153.00 US$.
Lublin is a popular tourist destination. It lies ca 320 km distance from Katowice. If you are not planning to hire a car or take long-distance buses or trains, a taxi ride from the airport costs ca 1,280 zl or 320.00 euros (about 427.00 US$).
Also popular with tourists and much closer to the airport, Łódź lies in central Poland, about 181 km from Katowice. A trip to this historic city costs around 724 zl, or 181.00 euros (ca 241.00 US$).
The official taxi company provides visitors with a useful calculator on their website.
Taxi fares to & from Katowice Airport (KTW)
Taxi Transfer Customer Reviews
Available Transfer Options