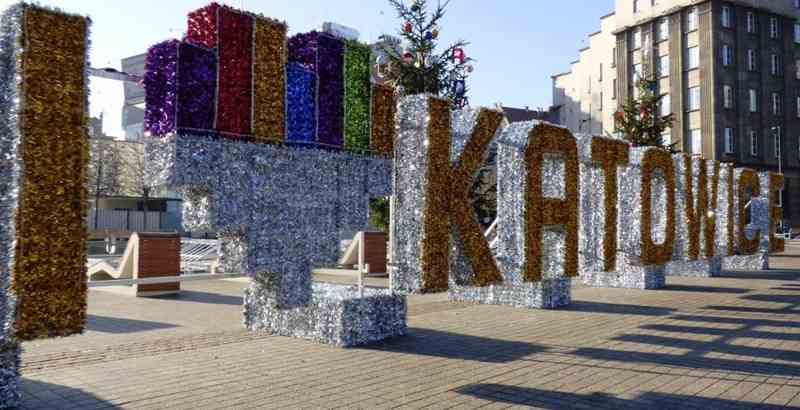 Katowice Tourist Attractions
Katowice lies in Poland's beautiful Silesian Voivodeship region, a part of the country that welcomes more than 3 million visitors every year. Katowice Airport is the gateway to this area, a region full of tourist attractions that include natural parks, great dining and shopping, wonderful museums and art galleries. The region also makes much of its industrial heritage, offering several trails and tourist attractions based on past industrial activities. Here is a small selection of what's on offer:
Taking around 2 hours to complete, the tour takes in many parts of the city's industrial heritage as well as cultural highlights. Starting point is the Silesian Theatre, dedicated to Stanisław Wyspiański. It is the region's largest theatre, overlooking the market square. Originally built in 1905-1907 to plans by German architect Karl Moritz, the theatre's today a much-loved part of Katowice's cultural life. Also located in Old Katowice, Nikiszowiec is a red-brick workers' district built between 1908 and 1918 for the people who worked the mines. The 2-hour walking tour also includes the monumental Art Deco building of the Silesian Parliament at Jagiellońska 25.
Children will have to stay back at the hotel for this tour, as it's strictly for over 18's! Take a tour of the Tyskie Brewing Museum in Tychy near Kraków, where they serve Tyskie Groni beer. The tour includes many exhibits that demonstrate Poland's proud brewery heritage with photographs, beer mugs, barrels and bottles – and tastings! Tyskie Brewery began its origins at the end of the 16th century, roughly when early Katowice was becoming a city. The Tyskie Brewing Museum didn't open its doors until 2004. The museum is open every day except Mondays, from 10.00 to 20.00 hours. Allow about 6 hours for the whole trip.
Traditional Polish Food Walking Tour of Katowice
The tour takes between 2 and 4 hours, depending on how quickly you can tear yourself away from the lovely dishes in the restaurants that are included in this gourmet walking tour of Katowice. The tour includes food tastings at 3 different venues, where visitors can enjoy Polish classics like dumplings or golabki, a dish very popular in Central Poland, where it's made from boiled cabbage leaves filled with either minced pork or beef, chopped onions and rice or barley. The foodie walking tour finishes off at what is arguably Katowice's best patisserie. Meeting point is at Teatr Śląski at Stanisława Wyspiańskiego (Stanislaw Wyspianski Theatre), Rynek 10, in Old Katowice.
Linking some 42 destinations in Silesia, the Industrial Monuments Route includes traditional workplaces still in operation, museums, heritage parks and former workers' settlements. If you ever wondered how newspapers were printed in the past or how coal was mined, you can discover how it was done on the Industrial Monuments Route. Poland has a long mining and metallurgical heritage, but the trail also represents the food production, telecommunications and railways industries.
Situated between Kraków and Częstochowa, an area called the Kraków-Częstochowa Upland, is widely regarded as the birthplace of Polish culture. It is one of the country's most beautiful areas, filled with verdant hills and forests, limestone rock formations and surprising landscapes. It is also brimming with castles and religious monuments, such as the Sanctuary of Our Lady of Jasna Góra in Częstochowa for example, or the castles and fortresses of Pilica, Bydlinie, Rabsztyn, Pieskowa Stala, Korzkiew and Wawel, the latter is located close to Kraków. The trail runs in a south-easterly direction, covering some of the most beautiful parts of the Upland.
The museum complex is one of the highlights on a visit to Katowice. Mainly showcasing industrial and cultural past and present, the Museum Slaskie takes at least a whole day to explore. It is divided into several different zones. The Silesian Museum is open every day of the week except Mondays. It includes such different things as the entrance of the Warszawa mine shaft, contemporary Polish art and the Spodek "flying saucer" building, a sports and entertainments complex built roughly 40 years ago that resembles a UFO.
The Sanctuary of Our Lady of Jasna Góra in Częstochowa
Still a great place of pilgrimage, the Shrine of Our Lady of Jasna Góra is Poland's most popular Marian shrine. Throughout the year the Sanctuary holds many events, including classical concerts. Originally built in the 15th century, the shrine and monastery as seen today date back mostly to the 17th century. Located in Częstochowa, the monastery complex is open from 1st May to 15th October from 8.00 to 19.00 hours, and from 16th October to 30th April from 8.00 to 17.00 hours.
Nature Reserve Janów and Ostrężnik Cave Tour

Situated in the commune of Gmina Janów, which lies a few kilometers to the south of Złoty Potok, the nature reserve offers hikers a wonderful opportunity to explore this part of Poland on foot. Taking in the Wiercica river valley and Ostrężnik forest, the nature reserve boasts many trails and includes a cave tour organised by Janów Municipal Office (www.janow.pl, email gmina@janow.pl). The tour covers around 40 meters of the cave, which takes only 10 to 15 minutes, but is a small adventure not to be missed. Złoty Potok is a village approximately 2 kilometers south of Janów, ca. 60 km north-east of Katowice.
For more information about tourist attractions in and around Katowice.
UNBEATABLE VALUE CAR RENTAL

FREE
Amendments,
FREE
Cancellations,
NO
card fees!

airport_shuttle Need Airport Transfers?
Useful Information about Katowice Airport